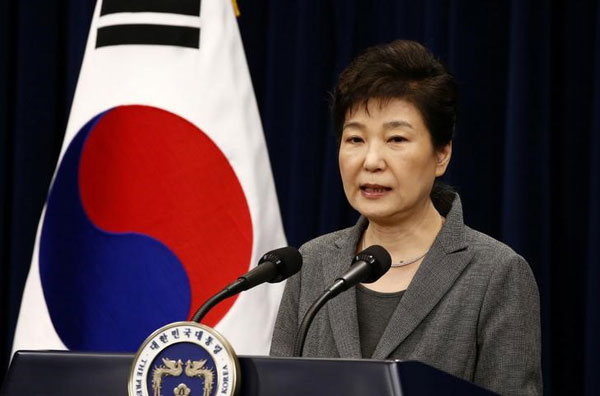 South Korean parliament overwhelmingly passed a historic bill Friday to impeach scandal-scarred President Park Geun-hye as it gained the two-thirds majority vote.
The first South Korean female leader became the country's second president impeached by the National Assembly. And her powers will be stripped immediately after receiving the copied result on paper.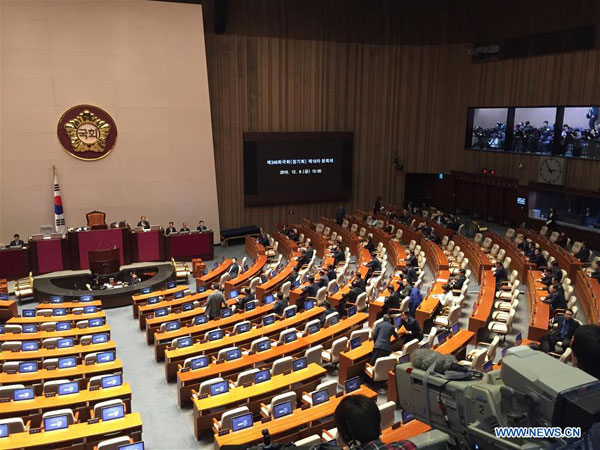 The vote started right after a quarter-hour speech by a lawmaker to explain the impeachment proposal, which was put forward last Saturday by the opposition bloc.It took just over an hour to make the proposal speech, cast ballots and count votes. Legislators voted one by one on printed ballot paper inside closed booths.The parliament picked the traditional way of voting to prevent a possible manipulation in electronic vote, which the unicameral assembly usually takes in passing bills.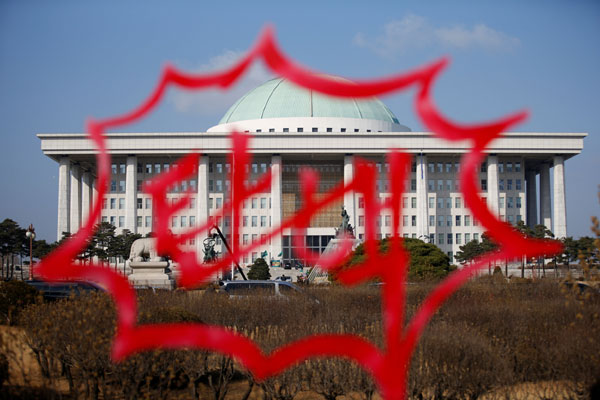 Prime Minister Hwang Kyo-ahn is to become acting president, temporarily assuming presidential power while the constitutional court weighs the case for as long as 180 days.
From my point of view, it's really a pity that this female leader ended her presidency in such a way. But from what she had done, she deserved her punishments.