Cuban leader Raul Castro said in a nationally televised speech that the Cuban revolutionary leader, Fidel Castro, died at the age of 90. Raul Castro said that Fidel Castro's body would be cremated (火葬,火化) based on his own wishes.
During his 47 years in office, he has confronted a total of 638 assassinations made by CIA, including smearing bacteria on his clothes, hiding bombs in his Cigar and so on. He fortunately survived the crisis over and over again. But this time, he was beaten by his age.
In the 1962 Missile Crisis(古巴导弹危机), the nuclear war between the United States and the Soviet Union could be triggered at any moment; and in the 1990s, disintegration of socialist bloc(东欧剧变) proceeded in Eastern Europe. It is Castro who played a key role in this turbulent times of socialism.
Castro witnessed the thriving development of Cuba. He never gave in, nor gave up. Instead, he led Cuban people in getting through difficulties in such severe conditions.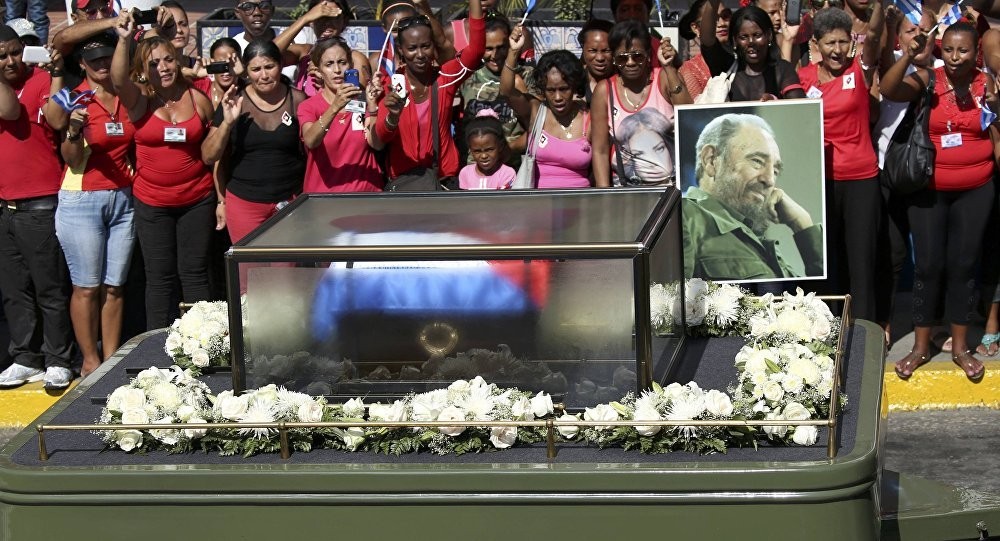 After Castro's death, millions of people came together in the streets to mourn for him, raising his portrait posters in their hands. Sad atmosphere spread Castro's Alma Mater(母校) , the University of Havana. Many students gathered a memorial rally to express their grief. Also, President Xi Jinping went to the Embassy of Cuba to mourn Castro in November 29 this year.