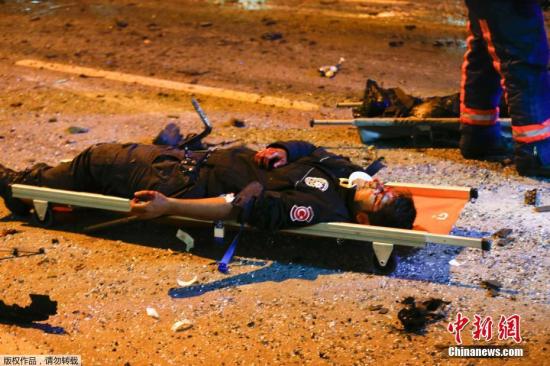 A twin bomb attack outside a football stadium in the Turkish city of Istanbul killed 38 people。 Most of them are police officers.
The explosions, triggered by a car and suicide bomb less than one minute apart, struck outside Beskitas's stadium less than two hours after a match had finished on Saturday evening.
Officials said the attack, which killed more than 30 police officers, was believed to have been orchestrated by the outlawed Kurdistan Workers party and 13 people had been detained overnight.
Fourteen of the 166 wounded remained in intensive care, Soylu said.
There was no immediate claim of responsibility. Islamic State has been blamed for some bombings in Turkey this year, while others have been claimed by Kurdish militants. The blasts came less than a week after Isis urged its supporters to target Turkey's "security, military, economic and media establishment".