December, 7, TIME revealed " Person of the Year " and the new American president Donald Trump was prized successfully. TIME called him as " President of the Divided States of American ". On the cover, Trump sits on a low-key and luxury chair, turning to stare at the camera, whose head is under the word " TIME " as if all is predestinate.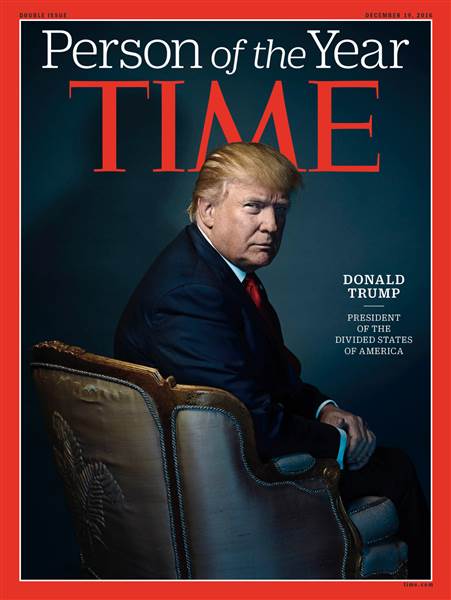 TIME said critically that Trump's victory in the 2016 presidential election has shaken up the U.S. political system, for better or worse.
Trump replyed," To be on the cover of Time as Person of the Year is a tremendous honor. Well I think putting divided is snarky. But again it's divided, I'm not president yet. I didn't do anything to divide."