http://www.en8848.com.cn/tingli/news/cn … 99604.html
The view from a Beijing rooftop disappears as smog descends over the city on Dec 16. The Beijing municipal government has issued this year's first red alert for air pollution - effective from Friday evening – in response to severe smog forecast to blanket large areas of Beijing, Tianjin and Hebei, Henan and Shandong provinces in northern China until late Wednesday. The city has dealt with major pollution before. There's no one cause. It's like a perfect storm of smog.The upper sky remains clear, while heavy pollution hangs low over Beijing buildings. Authorities warned the latest period of severe smog, expected to last six days, would be the worst so far this year and effect more than 20 cities.The contrast is clear between blue skies upper above and the heavy pollution blanketing buildings in Beijing.Since 8pm on Friday, private cars are only allowed to drive on Beijing's roads on alternate days, halving the number cars being used.Masses of vehicles move slowly in heavy smog in Beijing. The rush hour came earlier on Friday ahead of restrictions on private car use that came into effect.Vehicles crawl along the road in heavy smog in Beijing on as motorists choose to return home earlier before the car use restriction takes effect.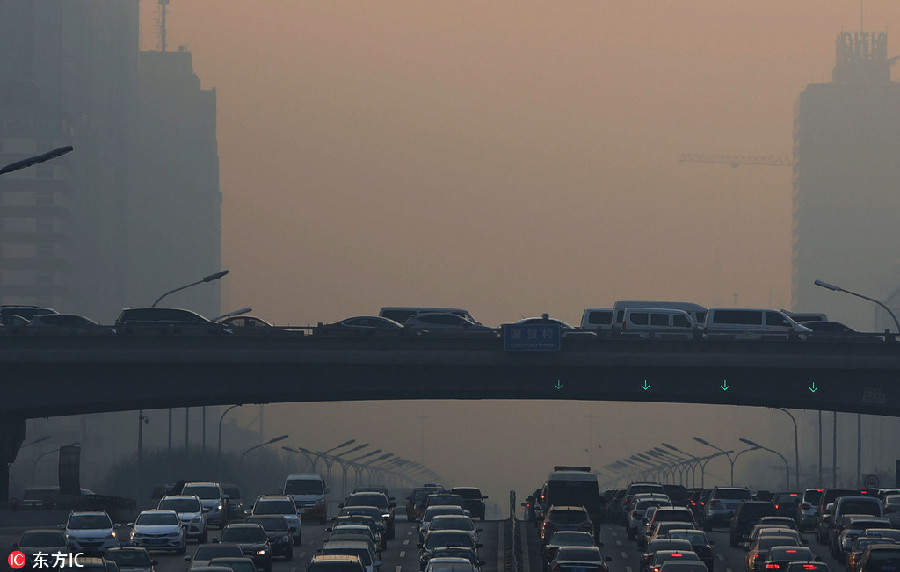 Soldier standing guard on Tian'anmen Square wear masks, on Dec 16.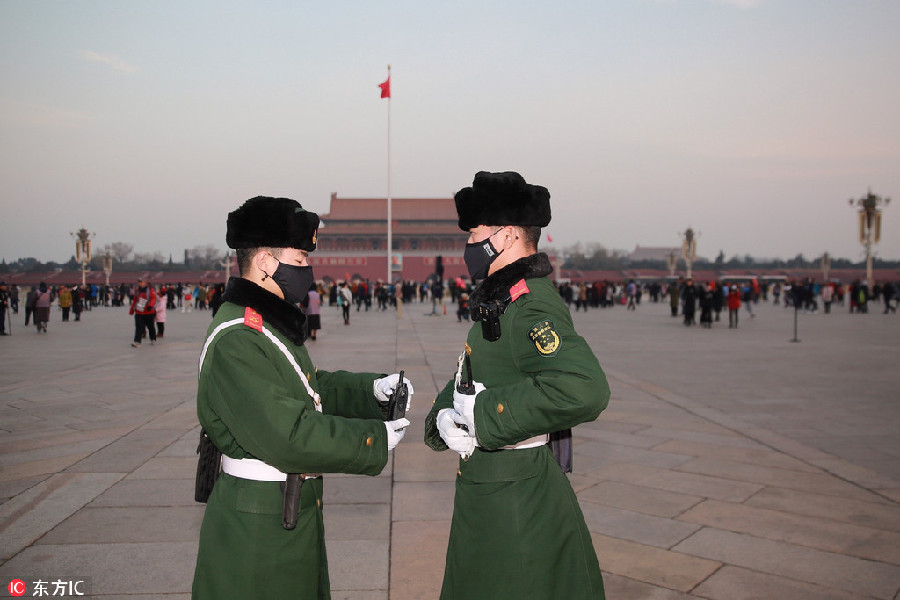 Tourists wearing masks take photos at Jingshan Park in Beijing on Dec 16.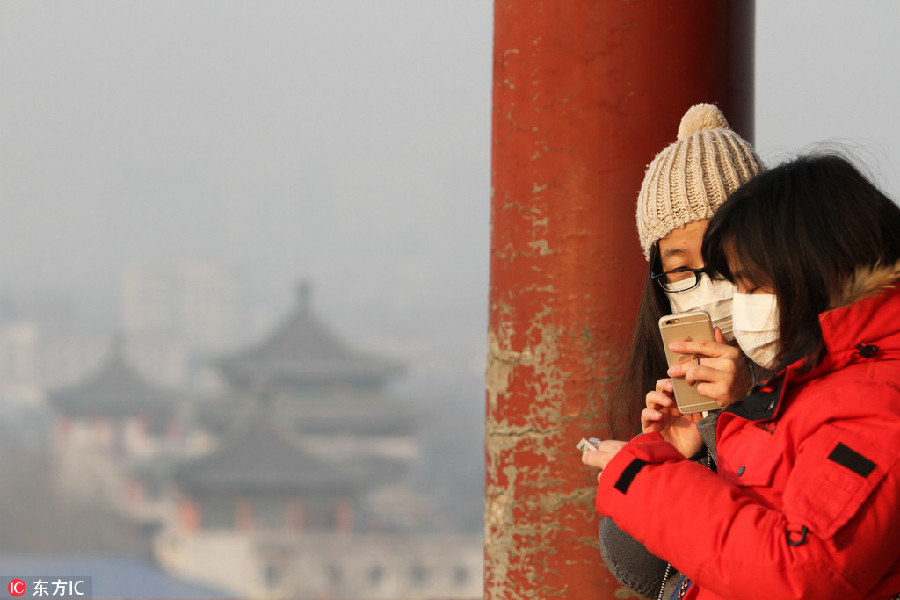 Last edited by 王曦宝 (2016-12-18 08:14:31)