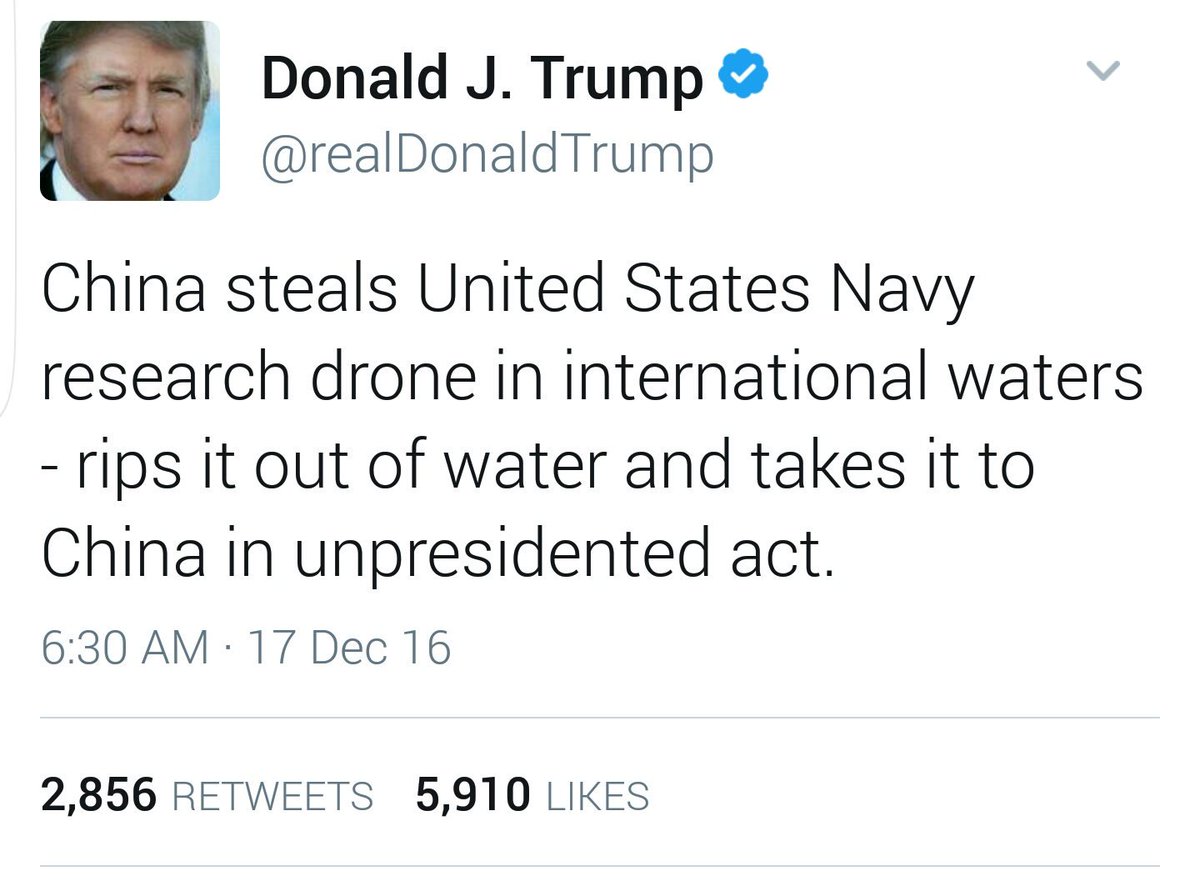 US says China will return underwater drone
The incident, the latest encounter in international waters in the South China Sea region, occurred earlier this week about 100 miles off the Philippine port at Subic Bay.
The USNS Bowditch had stopped in the water to pick up two underwater drones. At that point, a Chinese naval ship that had been shadowing the Bowditch put a small boat into the water. That small boat came up alongside and the Chinese crew took one of the drones.
China has agreed to return the US underwater drone that it seized in international waters earlier this week, the Pentagon said Saturday.
"We have registered our objection to China's unlawful seizure of a US unmanned underwater vehicle operating in international waters in the South China Sea. Through direct engagement with Chinese authorities, we have secured an understanding that the Chinese will return the UUV to the United States," Pentagon spokesman Peter Cook said in a statement.
Details were not immediately available on when or how the drone may be returned.
Earlier, China's defense ministry said authorities had decided to return it, but criticized the US for having "hyped up" the issue. President-elect Donald Trump weighed in on the incident, calling China's action "unprecedented."
Last edited by 梅楚杨 (2016-12-18 14:06:20)