Yearn Fidel Castro
The death of Cuban revolutionary leader Fidel Castro is a great loss to the Cuban and Latin American people, as well as to the world socialist development. Castro, who died on Nov 25 at the age of 90, deserved to be recognized as a shining figure of the times.
Castro was born on Aug 13, 1926. He became well known worldwide after he led the 1959 Cuban revolution that overthrew Cuban dictator Fulgencio Batista. As a great leader of the Cuban people, he established the first socialist country in the Western hemisphere.
Castro's courage and wisdom are believed to have inspired a new generation of political leaders in Latin America, such as in Bolivia, Venezuela and Ecuador. Under Castro's leadership, the Caribbean island's spirit of safeguarding sovereignty and independence and choosing a path of development that suits its national conditions inspired many other developing countries.
His legacy and vision can also be seen in Cuba's universal healthcare and education system, as well as its cutting-edge biotechnology and a pharmaceutical industry that rivals that of developed countries.
The death of Fidel Castro marks the end of an epoch, but Cuba's socialist cause will continue.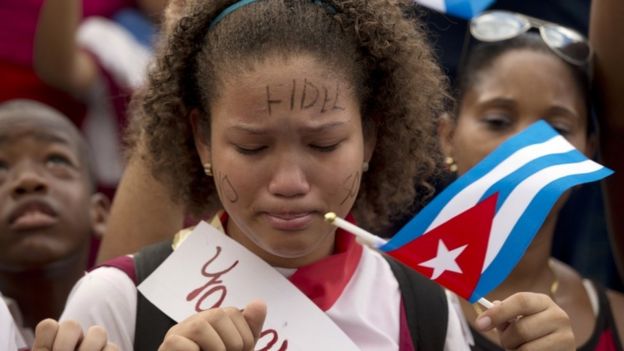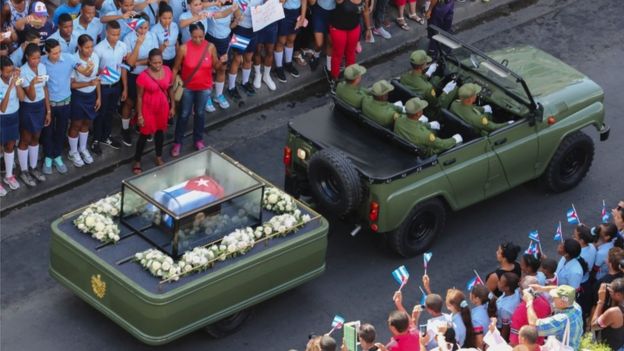 Last edited by 梅楚杨 (2016-12-04 12:31:19)